Home
Welcome to expressrubberstamp.com
30 Minutes Express Service
Need a company stamp URGENTLY? We provide Urgent Rubber Stamp Services, which can be ready within 30 minutes .
Call us now at 67487170 or whatsapp 9113 9305
Please feel free to WhatsApp us during the weekends / after office hours.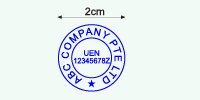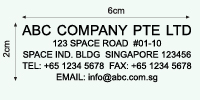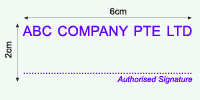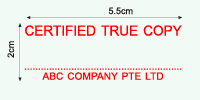 Express Rubber Stamp has been in the stamp making and printing business since 2000. We are a specialist manufacturer of pre-Inked and self-Inked stamps, rubber stamps and common seal. We print name cards, forms, letter heads, vouchers, official receipt and others in Digital and Offset platforms. We provide a wide range of high quality stamps to cater for business and personal users.
65 Sims Avenue #06-06 Yi Xiu Factory Building Singapore 387418.
Located at the fringe of the Central Business District (CBD) and about 2 bus-stops away from Kallang MRT. Customers travelling by bus are able to alight at the bus stop in front of the building where we are located. The bus services are no. 2, 13, 21, 26, 51, 62, 63, 67, 80, 100 and 158.